Meet the Team
Our team combines food industry expertise with experience as conscientious consumers making informed food choices.
Lucy Stitzer has an avid interest to ensure the world has safe, clean, affordable, and enough food to feed our future generations. She believes there is a delicate balance between the environment and feeding a global population. She wants to see food grown and delivered to the grocery store in a sustainable manner. This means large and small agriculture using technology and best practices to preserve water, use fewer chemicals, create healthier soil, protect clean air, and still see an increased yield per acre. She is a mother of three children, two of whom had a compromised immune system early in their childhood. She wanted to ensure that the ingredients in her meals were safe and healthy for her family. She enjoys outdoor sports, flying airplanes and, not to mention, maintaining a healthy diet. Lucy is a shareholder of Cargill Inc. and served on the Cargill Board for many years. While she has a strong understanding of the food supply chain, her perspective is completely based on independent research and her views are her own. Lucy is Chairman of Waycrosse, Inc. She also serves as a Trustee on the James Beard Foundation, on the Board of Hamlin Capital Management, and Chairman of Rush Creek Golf Course. Her prior career was in banking and she has a B.A. in English from Hollins University.
Hayley Philip was born in California's central valley. Growing up in the most productive agricultural region of the state coupled with the fact that her grandfather was a farmer all his life, she has always had strong ties to agriculture. She attended the University of California Santa Barbara where she graduated with a degree in Sociology and Marketing.  She moved to New York shortly after graduation, where she worked in sales and marketing for seven years in the tri-state area. She joined the Dirt-to-Dinner team, not only to circle back to her roots in the ag space, but to leverage her marketing background to better understand how food and nutrition are marketed to consumers, and what is truly science versus what is simply misleading packaging claims.  Recently married, Hayley is concerned now more than ever about how she feeds her family. She strives to uncover the health, safety and social impacts of food consumption to accurately answer the question on many consumers' minds—how can I truly live a healthy lifestyle?
Hillary Kaufman graduated from Northeastern University in Boston with a B.S. in Business Administration and immediately pursued a career in marketing research given her strong interest in consumer trends and opinion in healthcare and consumer & food products. Hillary then furthered her healthcare industry experience in New York City, where she helped market a healthcare hedge fund product at an asset management firm. She then worked at an equity hedge fund to broaden her financial and marketing skills by supporting the investment and investor relations teams with research into agricultural, healthcare and consumer product companies. It was in this role she found her strong interest in how all food products make their way across the globe to the end consumer. In 2017, Hillary joined the Dirt-to-Dinner team and is so happy to dive into all the great topics we cover, from food trends to technological advances in health. She supports the team with evaluating marketing strategies that help put the word out on Dirt-to-Dinner, and making sure our readers know about and stay informed on all the important topics we cover!
Garland West is a writer and business consultant with several decades experience in food and agricultural issues, most notably those involving food security and economic development.  Over his career, he has applied his academic training in journalism to coverage of agricultural, environmental and trade policy in Washington and Europe, and has written articles, speeches, issue analysis and commentary on these and other matters for clients that include major corporate leaders and prominent global consulting firms.  His resume includes postings in Washington, Minneapolis, London, New York, Chicago and Detroit, both as a corporate executive and president of his own company.  He and his wife Nancy today reside deep within in the Blue Ridge Mountains, where they maintain an animal sanctuary and savor a more contemplative and relaxed pace of life. 
Khala Hurd will be graduating with a B.S. in Communication from Cornell University this coming May 2020. Most of her past experience has been in Digital and Social Media, working in both the media and marketing industries. Khala's passion for nutrition stems from her love of fitness and learning that the nutrients we fuel our body with can determine our overall health and well-being. She is very interested in debunking various health myths, especially those that involve trendy diets and foods. In her free time, Khala enjoys exercising, singing, and trying healthy recipes. She is excited to bring her love of writing and digital media experience to the Dirt-to-Dinner team, and to continue to learn what it means to live a healthy and happy life.
Michael Doane is the Global Managing Director for Sustainable Food and Water for The Nature Conservancy. Michael started farming at a young age and is a partner in his family's cattle and row crop farming operation located in Kansas. He combines his passion for agriculture with his love for nature in leading one of The Nature Conservancy's top global priorities to provide food and water sustainably.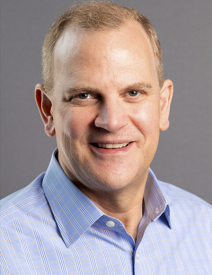 Richard Owen has been a part of the Produce Marketing Association since 2009, when he joined as Director of Global Business Development and has served as Vice President of  Global Membership and Engagement for the past three years. Prior to his time at PMA, Owen's career included time as the Director of Agricultural Affairs at the Office of the U.S. Trade Representative where his portfolio included Russia, Eastern Europe, India, Indonesia, the Philippines, Sri Lanka, South Africa, and Israel. Richard was also head of the Airline Passenger Experience Association, Montana Grain Growers Association, and National Association of Wheat Growers Foundation.
Tim Sprinkle is a writer and editor based in Denver, Colorado. whose work has appeared in Wired, The Atlantic, Entrepreneur and many other national publications. He is also the author of "Screw the Valley: A Coast-to-Coast Tour of America's New Tech Startup Landscape."
Nyasha Mudukuti is a science communication and network associate with the Cornell Alliance for Science, where she was a 2019 Global Leadership Fellow. She is a Mastercard Foundation scholar from Michigan State University, where she majored in plant breeding, genetics and biotechnology. She is also a BSc honors graduate in biotechnology from Chinhoyi University of Technology, Zimbabwe. Nyasha served as the 2016 AGCO Africa Ambassador, advocating for agricultural reforms across the African continent. More recently, she was a speaker at the 2019 Oxford Farming Conference. She also participated in the World Food Prize's Borlaug Dialogue in both 2014 and 2018.
Jack Bobo is the CEO of Futurity, a food foresight company that helps brands get ahead of trends so they don't get run over by them. Futurity leverages insights in food technology, consumer attitudes and consumer trends to deliver meaningful results for their clients. Jack is a regular speaker on global trends in agriculture, consumer perceptions of risk, science communication and the art of networking.
Previously, Jack was Chief Communications Officer for Intrexon, a synthetic biology company developing revolutionary solutions in food, energy and health. In 2015, he was named by Scientific American one of the 100 most influential people in biotechnology today. Prior to his career at Intrexon, he served at the U.S. Department of State as a senior advisor on global food policy, biotechnology and agricultural trade. He received a J.D., an M.S. in Environmental Science, a B.A. in psychology and chemistry and a B.S. in biology from Indiana University.
Joan Conrow has 35 years of experience as a journalist and editor and runs her own communications consulting service. She specializes in environmental issues, biotechnology, and agriculture, and is especially interested in how these highly charged topics are playing out globally. Her clients include the Cornell Alliance for Science. Joan has written countless newspaper and magazine articles, scripted and produced documentaries, contributed to academic publications, and authored travel guides. She holds a BA in history and journalism, and is certified in beekeeping, mediation, and facilitation. She lived and reported in Hawaii for nearly three decades before relocating to the high desert of New Mexico. Joan resides in Santa Fe, NM, with her two rescue dogs.
Dr. Sarah Evanega earned her PhD in plant biology and science communications from Cornell University and serves as the Director for the Cornell Alliance for Science—a global communications effort that promotes evidence-based decision-making in agriculture. She teaches courses on agricultural biotechnology at the graduate and undergraduate level. In addition, she serves as Senior Associate Director of International Programs in the College of Agriculture and Life Sciences and holds an adjunct appointment in the Section of Plant Breeding & Genetics in the integrated School of Plant Sciences at Cornell. Sarah was instrumental in launching the CALS initiative, AWARE (Advancing Women in Agriculture through Research and Education),which promotes women in agriculture. She enjoys life in the Finger Lakes with her husband and three young children.
Joseph Opoku Gakpo is a broadcast and online journalist with the Multimedia Group Limited in Ghana, working with Joy FM, Joy News TV, and www.myjoyonline.com. He works on the Environment Desk, producing documentaries, news reports, and feature articles on agriculture, the environment, and rural development. He has a master's degree in communications studies from the University of Ghana, and is a member of the Ghana Association of Agricultural and Rural Development Journalists and the Ghana Journalists Association (GJA). He was awarded the 2015 GJA prize for Best Journalist in Poverty Alleviation Reporting for "Poor Millionaires," his story about cocoa farmers. His main interest is telling the story of how farmers and rural residents struggle to survive, with the objective of bringing development to their communities. He is a 2016 Cornell Alliance for Science Global Leadership Fellow.
Diane R. Wetherington is CEO of iDecisionSciences, LLC, and a provider of specialty crop consulting services, and iFoodDecisionSciences, Inc., a software solutions provider for the food industry. Helping the food industry supply consumers with healthy, safe food in a cost-effective, environmentally-sustainable manner is what drives Diane in her work. She believes data and data analytics are key to better understanding and improving both food growing and processing.  She is an avid runner and enjoys eating as much local food as possible while traveling. Diane previously held leadership positions with AT&T and MasterCard, where she worked in developing technological solutions for their customers. She holds a bachelor's and a master's degree in economics both from the University of Pennsylvania. 
Susan Leaman, Vice President of iDecisionSciences, LLC has worked as a consultant to the fresh produce industry since 2006. Susan works with companies and associations to develop solutions that address produce-related food safety issues. In her personal life, she is passionate about nutrition and healthy eating, enjoys gardening and tennis, and (along with her husband aka the household chef) enjoys hosting friends and family in sharing good food and wine.  As a mother to two school-aged children, she is embroiled in a daily struggle to get her children to more eat fruits and veggies instead of sugary snacks. Susan holds a master's degree in toxicology from the University of Washington's School of Public Health.